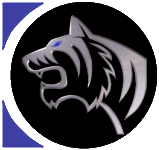 An Online Gaming Group


TDO X-Wing vs. TIE Fighter Campaigns
As our campaigns are available to anyone and not just TDO members, we are providing some of the mission files detail below - i.e. the campaign number and mission numbers that we have used. Anyone who has installed other custom missions/campaigns from other sources may wish to check for conflicts before installing them.
The downloads come packaged as InstallShield installers to make them (hopefully) easy to install for anyone. However please do bear in mind that these files were created way back when Windows 98 was all the rage, so it's always possible you may have trouble with them on newer systems.
Please also note that as these are all campaigns, you will of course need the Balance of Power expansion installed as well.
Campaign 1 - Diuturnal Dawn

Version: 1.2
Campaign file: Campgn3.lst
Mission numbers used: 500-515
Download Campaign (4.17Mb)
Campaign 2 - Vanishing Point

Version: 1.1
Campaign file: Campgn4.lst
Mission numbers used: 516-527
Download Campaign (4.25Mb)
Campaign 3 - 7 Cities of Kibola
Many thanks to Adonai for his hard work in creating these missions!
TDO's XvT History
For nostalgic reasons, you can also find details here of both our Squadron Battles and our internal TDO XvT Tournament.